Facebook

Benefits of Tandem Club Membership
About Our Club
29/10/2019
Bookings can be made for the 2020 Easter Rally, which is being held at Greenhill Leisure Park, Bletchingdon, just north of Oxford.
Please book early to be sure of securing a pitch on the campsite here.
26/10/2019
The Tandem National Rally will be held in Corsham, Wiltshire from Saturday 23th May - Saturday 30th May 2020. More info to follow.
16/10/2019
We are always looking for ways to raise awareness among potential new members who don't know there is a Tandem Club.
In the latest copy of the TCJ are 5 Club stickers in a white envelope. Please put these on your tandem (on all your tandems if you have more than one). People admiring your tandem out on the road are sure to spot them and ask about the Club. This is your chance to tell them about what we do and get them interested.
If you need more stickers please get in touch.
Thank you for helping to raise awareness of the Tandem Club amongst potential new members.
Peter Weeks Publicity Officer
17/11/2018
We have been working on making the website more mobile phone friendly. Its not complete yet, but hopefully most pages should display better on these devices.
06/12/2019
Thanks Chris and Sheila,first stop a suspension seat post then!
04/12/2019
I have used Bafang BBS and Tongshen TSDZ2. Both fit the bottom bracket without the eccentric but the Bafang has more clearance. The Tongshen may not clear under bracket cable runs. This is one reason I would favour the Bafang. If you feel competent in removing the old bottom bracket you will find fi
... more
24/11/2019
Thanks Stephen. As far as I can see it would be like talking on the phone,it uses the data connection...LTE..sorry don't know what that is! The app allows 1 touch opening of the line....at least that's what I think. i talked to one of our group with a hearing aid and she said that using two
... more
26/10/2019
The 2020 Easter rally is now open for bookings
08/10/2019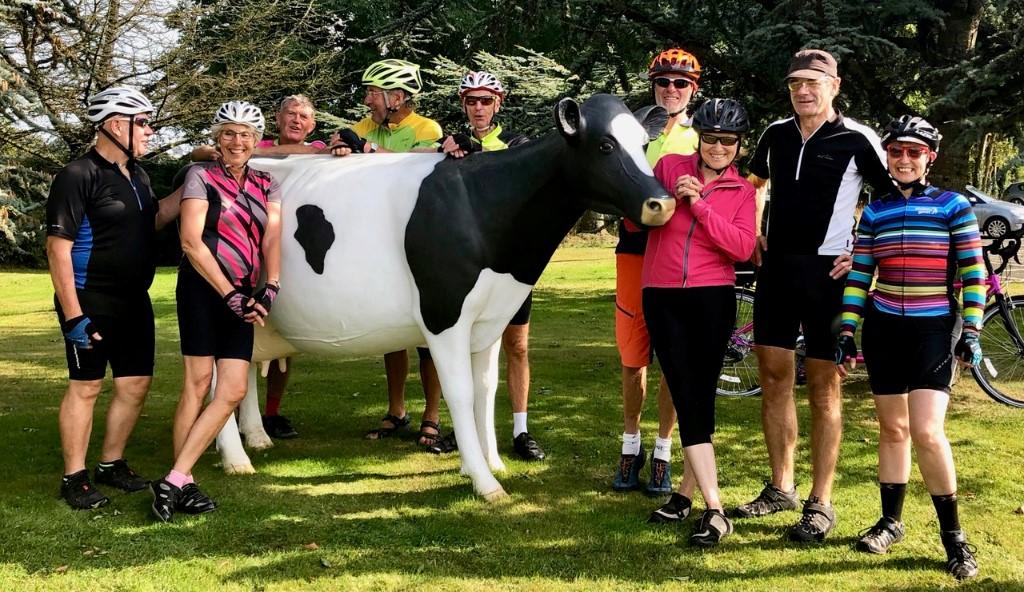 James organised the September Taunton group ride which was attended by four tandems and two halves.
Bow garden centre, between Okehampton and Crediton did us proud for breakfast, and we decided pretty quickly to split into two groups. The riders and the walkers. That isn't walking all the time. Just when excessively gravitationally challenged. Andy knows the area well as his workshop, where he makes the wonderful Brook guitars, is close by. He led the riders whose bikes were powered by dark matter; we, the walkers, plodded on about half an hour behind.
After rather a lot of climbing we reached the Hog and Hedge. We read the sign: "Pull in and Pig out" and we did just that.
Now we could lose the height we had gained in the morning. A very rural ride in excellent company. We were back before the rain started and nobody mentioned the B word, but I could kill a pint this evening.

24/07/2019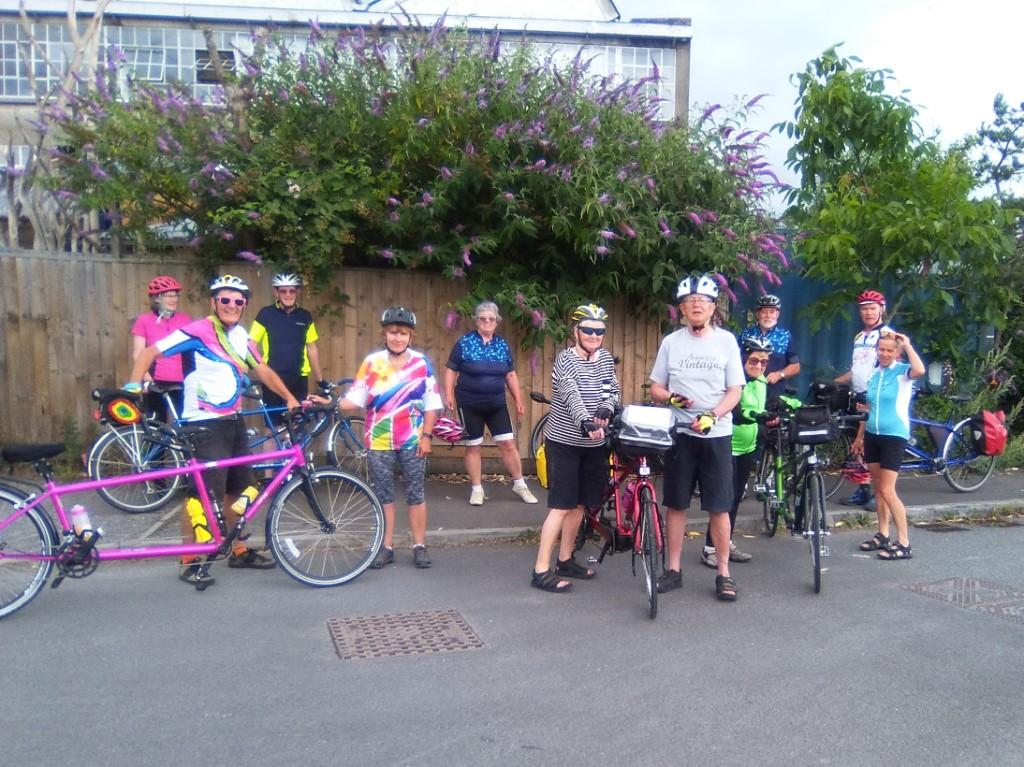 Clive and Emma organised the July ride for the Taunton Group. Eight tandems and three solos met at the Red Brick Building in Glastonbury to ride across the Somerset Levels.
We set off on the National Cycle Network lanes to Ashcott, Shapwick and Catcott before turning north at Cossington.
We stayed on the lanes passing the peat farms to East Huntspill and then onto a coffee and cake stop at Rich's Cider Farm. The clouds had cleared and we were all able to enjoy the sunshine at the outside tables.
The return journey took us across the lanes towards Westhay Moor. We all declined the option to stop again at Sweets tearooms and continued through Godney and back to our start point for a lengthy lunch.

26/10/2019
Note the ride on 26/10/2019 has been cancelled.