For Sale: Jack Taylor Super Touring Tandem
By: Wendy Gallagher/br>Email: gallaghers@outlook.com/br>Telephone: 07762149504/br>Location: Brampton/br>Listing ends on: Tuesday 20th August 2019/br>Price: £825/br>
Jack Taylor Super Touring Tandem
Size: 22.75"/21"
Reynolds 531 tubing, Frame No: 7757.
Chainset: Triple 52-42-30, Cassette: 28-24-20-17-14
We bought our tandem new in 1985 from Settle Cycles used it locally for a couple of years. Two summer holidays in Europe followed, but once our first daughter was born in 1990 life became too busy for regular trips. The tandem has therefore spent the last thirty years in our spare room with only occasional outings. It is in very good condition. Please email gallaghers@outlook.com or call/WhatsApp 07762149504 for more details and pictures.
There is a Vitansel tandem carrier (shown) and a set of five Karrimor panniers – both items are for sale separately too. Location: Cumbria – but we visit family in Bristol and Skipton regularly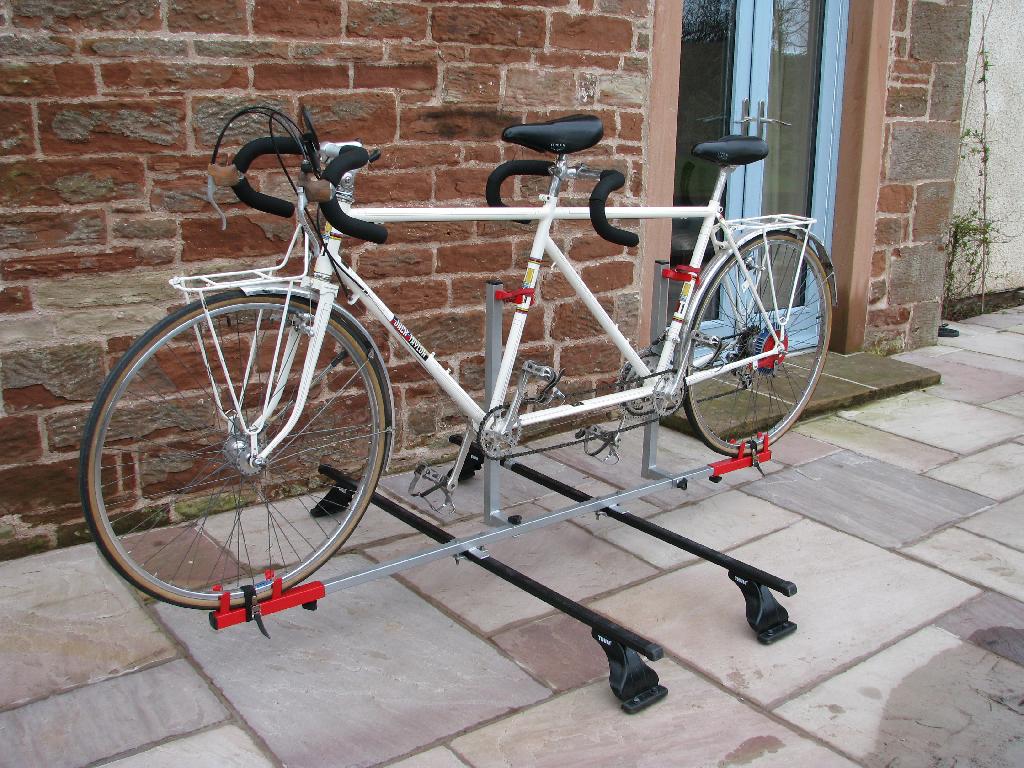 Show all items for sale