For Sale: Thorn Raven Twin Tandem - Size M/S+ or L/M available
By: Luke Skinner/br>Email: luke@drovercycles.co.uk/br>Telephone: 01497 822419/br>Location: Hay on Wye/br>Listing ends on: Thursday 20th February 2020/br>Price: £2750/br>
PRICE REDUCED
As part of our hire fleet renewal this year we are - with regret! - selling these two beautiful Thorn tandems.
Full details are on our website at:
https://www.drovercycles.co.uk/product/thorn-raven-twin-tandem-ex-hire/
In short, they are custom-built by us to a high specification and would retail new for around £4300. They have done little mileage - less than 2000 miles certainly - and been professionally maintained throughout. They will be comprehensively serviced before sale.
A bargain at just £2300 which can include delivery within the UK, if required.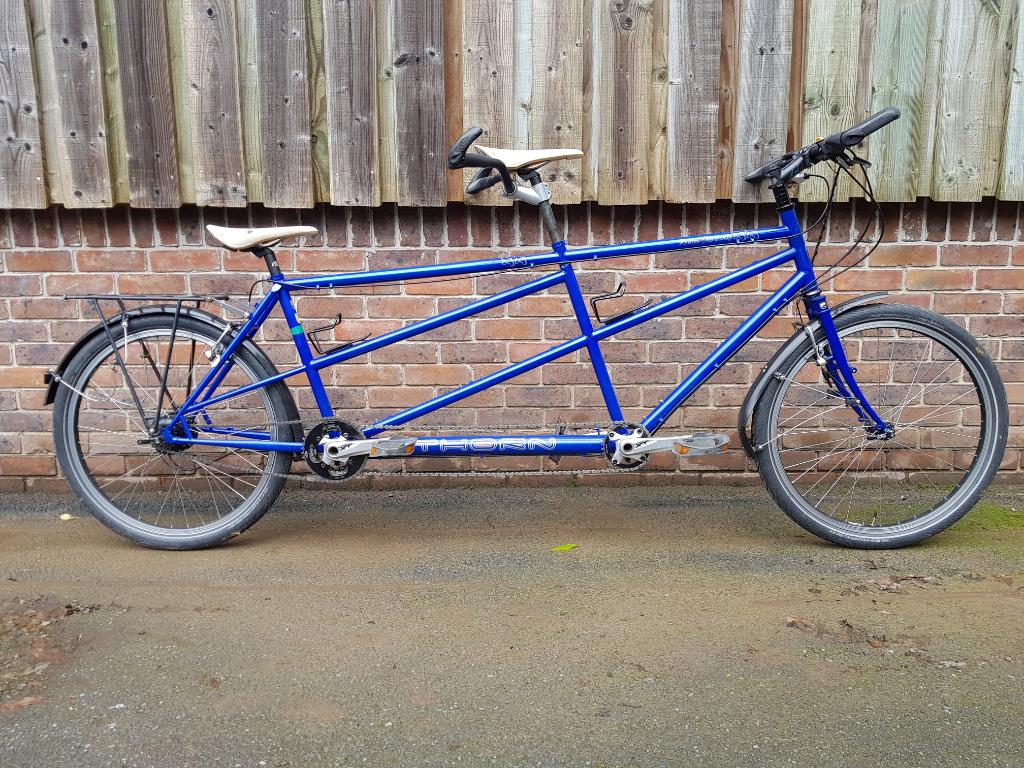 Show all items for sale