For Sale: Dawes SuperGalaxy
By: Helen Martin/br>Email: martinshk83@gmail.com/br>Telephone: 07761 146452/br>Location: Bourne/br>Listing ends on: Thursday 17th June 2021/br>Price: £500/br>
We have owned this tandem since 1993 and have done many miles both touring and on day trips. We have recently upgraded, hence the reason for the sale. It is in good condition considering its age.
It is built from 531 lightweight tubing and weighs approximately 21Kg. I'm not sure what the specific frame size is but it suits us as a pilot 5'10" and stoker 5'2" although with the front saddle at its lowest a person of 5'2" can reach the pedals. It has Shimano components (18 gears, 3x6 - good range from lowest to top) and a new rear freewheel, front derailleur and brake cables. There are two rim brakes and a rear drum brake which is operated by the stoker. It comes with a rear pannier rack, 3 drinks bottle cages and pedals with toe clips and straps.
We also have a roof carrying rack which attaches to car roof bars if you are interested. Please message me for further information.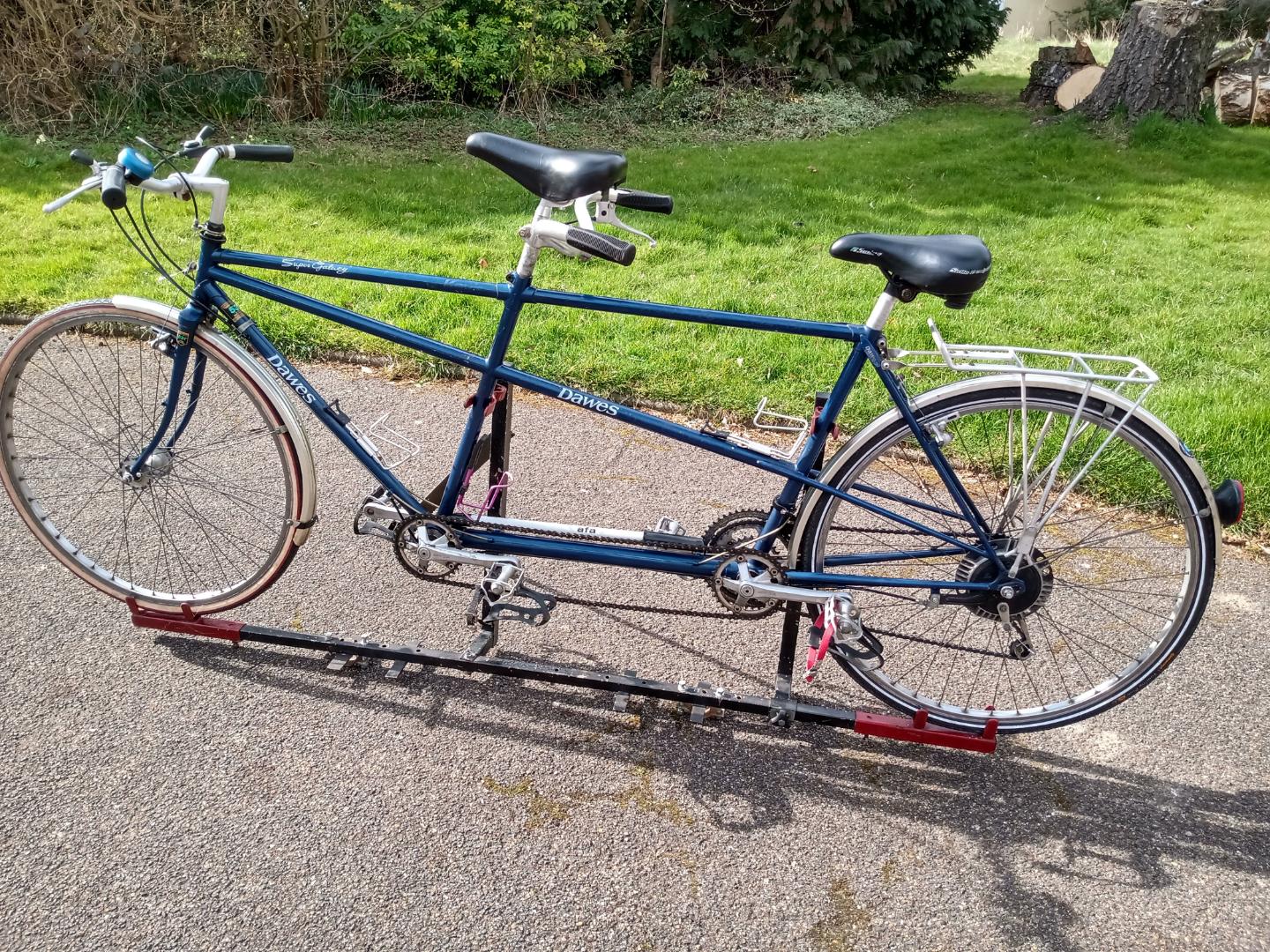 Show all items for sale