View Item
Ian and Lisa Warren
2020-10-01 20:29:00
Taunton
September 2020 Report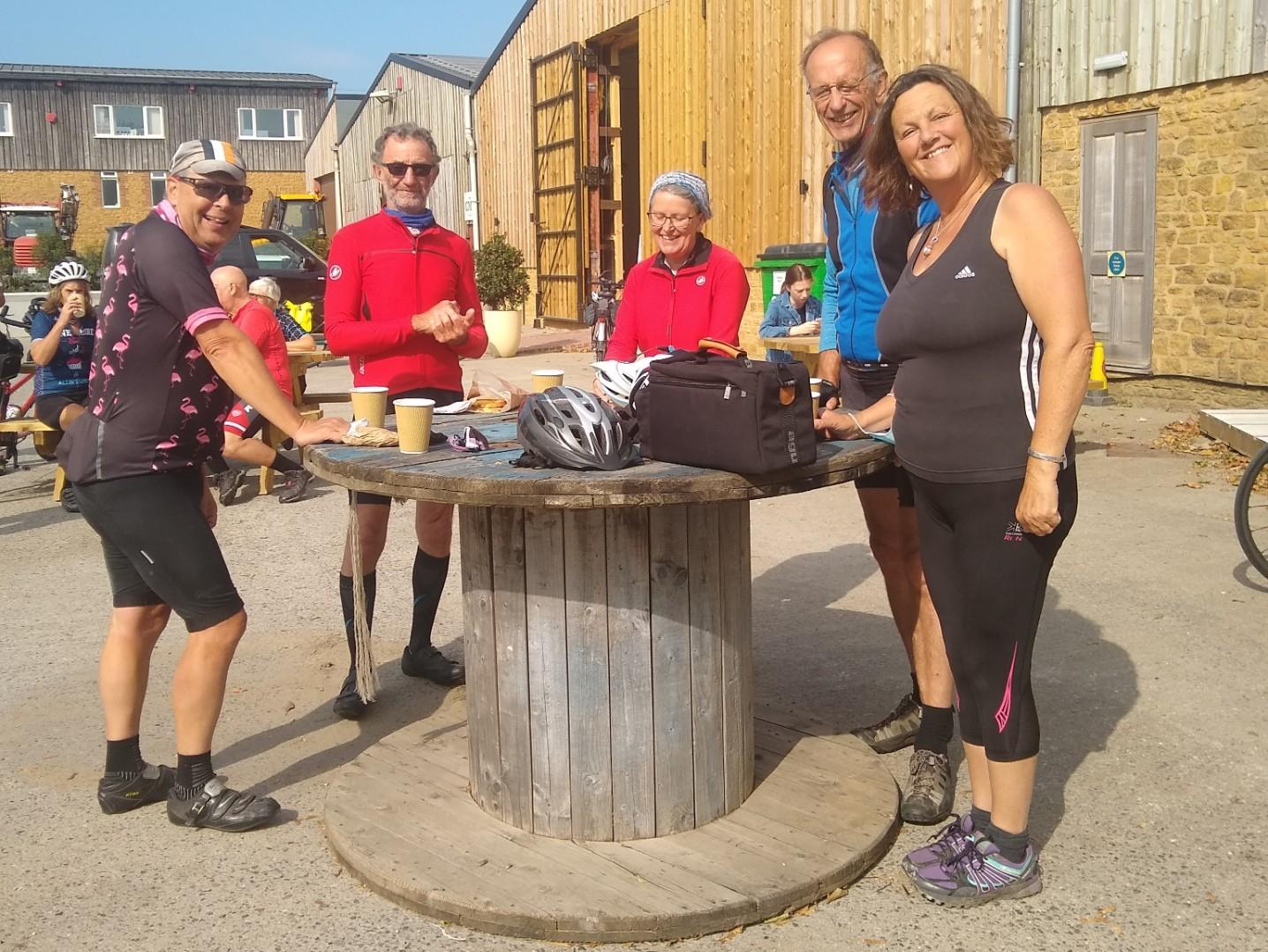 On Sunday 20th September a smaller than usual group of the Taunton Tandem Club met at the Bridge Bakery and Café in Langport.
Ian and Lisa Warren, Andy and Anita Petherick, Rex and Hannah Whitcombe, Len and Gill Hampson, Nick and Rachel Warner were joined by new recruits Mike Dunning and his partner Helen Smith and Andy and Netty Sale.
Due to the Covid restrictions we were unable to ride in one group, so we split into three groups and set off to the all-important coffee stop at Frogmary Green Farm at South Petherton.
The ride took us out from Langport, across the Levels to Muchelney, then from Long Load we took some lanes less travelled to Stoke sub Hamden and then a back road which took us into South Petherton. Len, who designed the route, specialises in obscure, but interesting lanes!
We fuelled up well at Frogmary and enjoyed the lovely sunshine for a while before heading back to Langport via Hambridge and Curry Rivel, enjoying the long downhill stretch from Curry into Langport.
It was a good, if uneventful day, made even better by the sun and great company of the other tandemers, we all had a good catch up and were met back at the Bridge by John and Judy Beveridge, who seem to be regulars there!
Len & Gill Hampson